Heading for a career in fitness?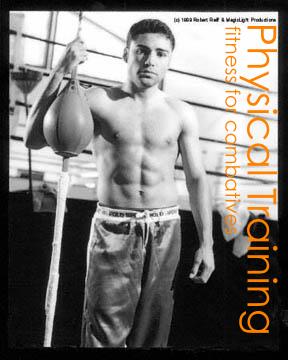 Whether as a model, a writer, a photographer or a personal trainer, it never hurts to have a track record. We welcome your article and photo submissions. If you have an idea for an article but aren't sure how to write it, drop us a line.
How to write an article
There are two ways to go about writing an article if you want to make sure you follow through and actually finish it. The first and easiest is to "write what you know". Pick a topic that you're comfortable with and write about it, (or re-write one of your old articles). Stay within your expertise and you won't need to worry about finding references or doing any research. These articles are fast and easy. The second way is to use the article as an excuse to educate yourself on a topic. Decide what interests you and then pick an article topic. Now go and do the research, it will go much easier if you've got the article to provide you with a focus for your investigations.

It's sometimes easier to do the illustrations first and then write the article around them. See the next topic on models and photographers.

The worst way to write is to have no idea what topic you want to write about, and to write on something you don't know. Death on deadlines.

If you want to write but don't know what to write about, drop me a line, I can usually find something to interest you once I know a bit about your background and goals in life.

Check out the PT writer's guidelines once you've decided to write for us.
Becoming a Model or Photographer
The first thing to understand is that a lot of people are going to see your smiling face on PT. If you're comfortable with that you're half way there. Take a look at fitness photographs in your favourite magazines and pay particular attention to the difference between a cover shot and an article illustration. Cover shots are designed to grab attention, hence the partially clad, oiled and tanned young bodies. They are also intended to have words wrapped around them so don't shoot to fill the frame unless you want words across your abs. If you want to have a lot of fun, pay attention to how the words and the models interact, this exercise alone is worth an hour or two at the magazine rack. Article illustrations should also look good, and should be uncluttered for clarity but they don't necessarily need to be shot half-dressed. As long as the point of the illustration is clear you can shoot in sweats if you're more comfortable that way. (Just remember that you're young, fit and beautiful for only so long, don't be too shy because when you get to be the age of an editor it's too late to take off those sweats!)

Next you need a camera, a photographer, and a place to shoot. Here the artistic part of things comes in so I'll leave it up to you. Once you have your shots make sure you've got permission from both the model and the photographer to have the shots published here at PT and send them in. Of course you'll both get credit and we won't insist on copyright, that's yours, we just need permission to use the photos within PT. We don't need print quality photos so you can send them in jpeg format at between 72 and 150 dpi and between 400 to 1600 pixels wide. If you're not sure about sizes, we need them big enough to see on a web page, and small enough to fit through the email letterbox. Get in touch if it still doesn't make any sense. If you don't have access to a scanner let us know, we can scan your prints but please don't send us 200 unsolicited 8 by 10s unless you can spare them.

And that's it, have fun.

Kim Taylor
Editor, PT
CONTACT PT:
Let us know what you think, send email to: PTeditor@ejmas.com

---